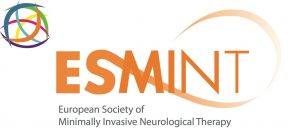 Persons involved in the project:
Birgit Amend
Head of Marketing & Communication | ESMINT
e-mail
The ESMINT Board:
Prof. Jens Fiehler | ESMINT President
Prof. Dr. Zsolt Kulcsar | ESMINT General Secretary
Dr. Anne Christine Januel | ESMINT Treasurer
Mike Iliopoulos | ESMINT Executive Director
Description of the institution:
The European Society of Minimally Invasive Neurological Therapy (ESMINT) is a European non-profit-making scientific society. It has been founded in order to promote the benefits of minimally invasive neurological therapies in Europe via education, training and support for high quality scientific research.
ESMINT is an interdisciplinary society with medical practioners and scientists working in the field of neuroradiology, interventional neuroradiology, neurointerventional surgery, endovascular neurosurgery and vascular neurology. Currently, ESMINT represents more than 500 individual members.
ESMINT promotes and supports medical practitioners and scientists working to develop and improve minimally invasive methods for the treatment of neurological diseases. The Society encourages the safe application of such techniques and their practice by suitably trained and competent practitioners throughout Europe.
ESMINT stimulates the setting of European standards for practice and research and encourages their use and appropriate implementation in close collaboration with other scientific societies in neighbouring fields. The members aspire to the highest standards of ethical and scientific medical practice.
ESMINT is leader of WP7 (Dissemination, transfer, scientific data pooling and sharing).